The Tri-Cities Local Business Association is a not-for-profit association serving local businesses and organized labor.  Most of our members are subcontractors involved in environmental cleanup of the U.S. Department of Energy's Hanford Site. Members benefit from TCLBA's information and activities, which promote business and contracting opportunities. They interact in a friendly forum, form partnerships and new networks, and are united in their efforts to contribute to a strong and stable Tri-Cities economy.
The TCLBA provides its members with opportunities to:
Interact with local, state, and national politicians to exchange views on funding, skills development, and business opportunities
Share knowledge and experience relevant to work forecasts for Hanford projects
Discuss teaming approaches for prospective projects
Hear Hanford prime contractor presidents/senior managers and Department of Energy managers present information on the time frame, requirements and conditions for forthcoming projects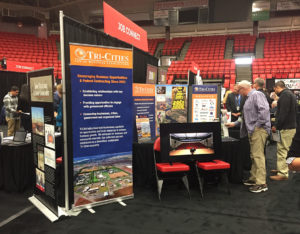 As Hanford cleanup winds down, the TCLBA is addressing the future. Leveraging the area's experienced workforce with the change of land use, scientific facilities, educational programs, and infrastructure systems is a sound strategy for building a diversified and sustainable local economy. We recognize the opportunity to be a part of the Tri-Cities' distinctive nucleus of technical resources that will attract new businesses and facilitate future business growth. As the economy shifts away from Hanford, we are determined to help in creating a robust future for our businesses and the community.